News
April 22, 2015
Joseph Stenglein Promoted to President and COO of Brush Industries / Q-Card Company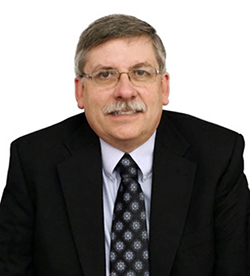 SUNBURY, PA – April 22, 2015 – Brush Industries / Q-Card Company announced on April 7 that Joseph Stenglein has been promoted to President and Chief Operating Officer. Stenglein, currently Vice President of Operations, joined the company in 2010 as Director of Operations, and has had subsequent positions of increasing responsibility since.
"Joe's contributions and ambition have been invaluable to our company. He shares our vision and values, and I am confident that his innovative thinking will continue to propel our growth and profitability well into the future," said Karen Nickolauson, Owner & CEO of Brush Industries / Q-Card Company.
Since joining the company, Stenglein has improved day-to-day operations and discovered many manufacturing efficiencies. As a member of the company's strategy committee, he has played a vital role in new product and service development. Recently, Stenglein pioneered the addition of new equipment to the company's line, including several products designed specifically for testing cards to MasterCard CQM standards. He has also begun to expand the capabilities of Q-Card Laboratories, the company's internal and 3rd party card testing facility.
Stenglein's background includes an expansive twenty-five year record of accomplishments and in-depth experience in the manufacturing, engineering, and supply chain industries. His past experience includes posts as a manufacturing executive and company officer of a multi-brand/multi-plant division in the consumer goods industry. Stenglein has extensive experience with P&L responsibility; leadership development and mentoring; lean manufacturing; natural work team transformations; cost of failure avoidance; and balanced scorecard development. He is also an expert resource in OSHA regulatory compliance, and EH&S program development. Joe holds a B.S.F. and M.S.F. degree from West Virginia University.
Brush Industries / Q-Card Company are two of the most trusted companies in the transportation, payments and ID space. Brush Industries, an ISO 9001:2008 certified company is a leading manufacturer of long-life magnetic encoding heads, magnetic stripe readers, precision machined components, and associated products for the international transportation and payments industries. Q-Card is an ISO 17025 certified independent 3rd party testing laboratory and manufacturer of test equipment for the magnetic and chip card transaction industry.