Order Now
Durability of Surface Printing/Tipping Fixture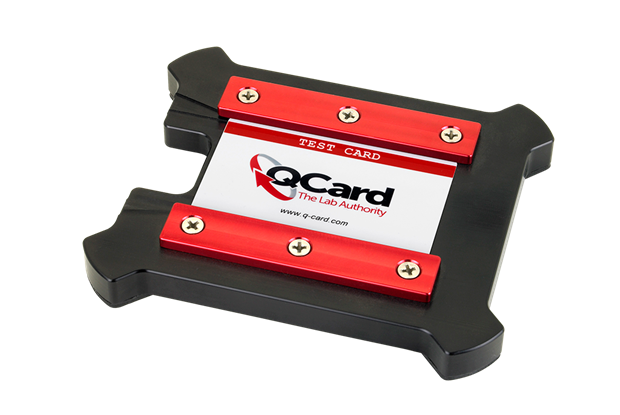 Q-Card's durability of surface printing/tipping fixture is designed to be a secure hold down of the card under test. The fixture holds a standard ID-1 size card in a cavity that securely holds the card in place when removing test tape.
The fixture is manufactured of a durable aircraft grade aluminum with a hard-anodized coating for durability.
It has splayed feed and aggressive non-slip rubber feet for stability.
The fixture is designed to perform the following tests (tape not included):
MasterCard CQM
Durability of Surface Printing

Durability of Tipping
Dimensions