ProxiLAB
Quest Testing Platforms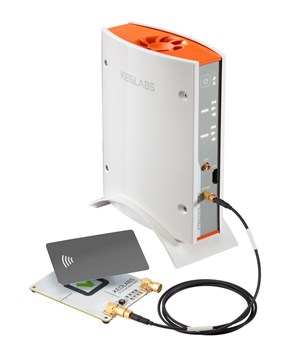 In the quest to improve product performance and reliability, having the right testing tools is essential to understanding and optimizing technology.
KEOLABS' Quest line of testing tools challenge technology and provide insights into performance in order to help users clearly understand and overcome problems with ease and efficiency.
Master State of the Art Instumentation in a Single Click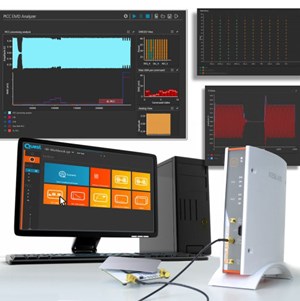 KEOLABS' Quest line of testing tools delivers state of the art characterization capabilities with unprecedented ease-of-use through the new Quest software environment.
Quest provides characterization tests as preconfigured scenarios. These scenarios control the tester's programmable features to enable single-click access to contactless tests such as waveform analysis and performance profiling.
The scenario's configuration, description, scripts, traces and results are all stored in a workbook file that can be easily shared with others using the free Quest software.
Contactless Characterization & Testing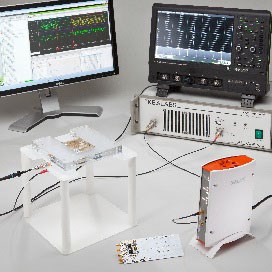 Explore, prototype and characterize 13.56 MHz contactless technologies in smart cards, reader & NFC enabled objects.
Programmable Features
Redesigned architecture delivers new features to support device testing and characterization including:
Accurate Arbitrary Waveform Generation (AWG)
Advanced I/Q demodulation
20 dBm Vectorial Network Analysis (VNA)
Pre-equalizer filtering
Emulates card/reader signals at analog and digital levels with full control of all signal parameters to enable:
Protocol conformance verification
Characterization
Card/ Reader waveform analysis
Card EMD profiling
True-waveform signal replay
Resonance frequency / Q factor
and more...
Supported Protocols
ISO/IEC 14443 (A/B/B1), Mifare™
VHBR (ASK, PSK to 27 Mbs)
ISO/IEC 15693, 18000-3
Felica™ (JISX 6319)
NFC-IP1, -IP2 (ISO/IEC 18092, ECMA 340)
Complete Software Environment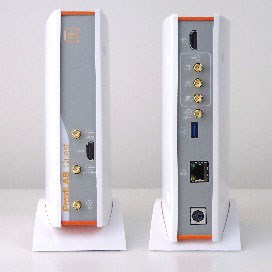 Hardware Interfaces
Ethernet
USB 3.1
3 General purpose I/O
2 Extension HDMI
2 Analog inputs
2 RF outputs
Validation & Test Benches
EMVCo
ICAO/ ISO/ IEC18745-2
NFC Forum
ISO/IEC 10373-6
CENTS 16974-2