Order Now
Overall Card Warpage Fixture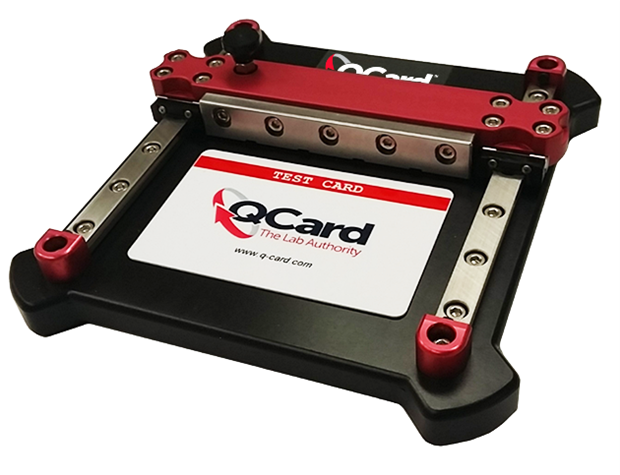 Q-Card's overall card warpage fixture features precision, low friction stainless steel ball slide guide rails with defined gaps for accurate go/no-go testing of overall card warpage.
Q-Card offers two fixtures, one for embossed cards and one for unembossed cards. The gap for the unembossed fixture is calibrated to quickly identify an overall warpage of 1.5 mm. The embossed fixture gap is calibrated to identify an overall warpage of 2.5 mm.
The fixture is manufactured of aerospace-grade aluminum alloy with a hard anodized, scratch-resistant, durable finish to provide years of rigorous testing and trouble-free service. The fixture has splayed feet and aggressive no-slip rubber feet for extra stability when testing.
The overall card warpage fixture is designed to perform this test according to the following standards:
ISO/IEC 7810
ISO/IEC 7811-1
Mastercard CQM
Dimensions