Order Now
Magnetic Stripe Track Location Gauge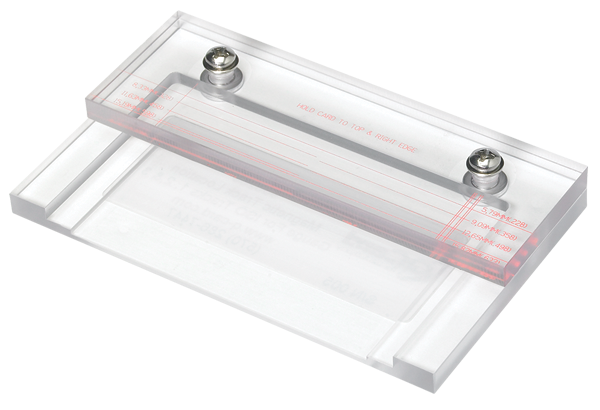 Q-Card's Magnetic Stripe Track Location Gauge is designed to provide for fast and accurate go/no-go verification of the magstripe track location per ISO/IEC 7811-2, 7811-6 and 7811-7. Using this gauge in conjunction with Q-Card's Q-View magnetic developer, enables you to easily verify encoded track location.
The gauge is manufactured out of Lexan, a virtually unbreakable polycarbonate that has an abrasion-resistant coating for scratch-resistance and durability. The gauge is precision etched and tinted with a red fluorescent colorant for maximum readability. Each gauge is serialized for traceability and ISO compliance. The serial number label is on the reverse side.
The gauge includes a foam-lined plastic case for convenient, safe storage and to extend the gauge life by preventing accidental scratching when not in use.
Dimensions