Order Now
Adhesion and Blocking Test Fixture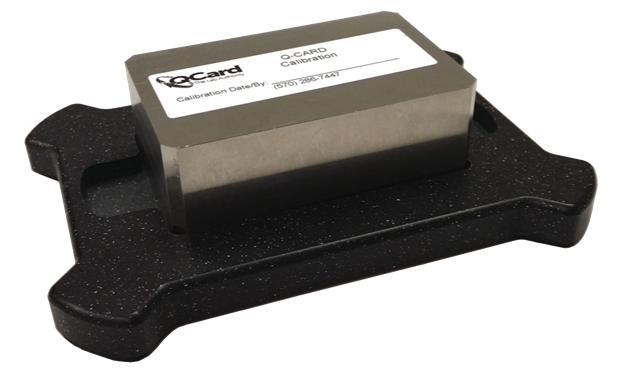 Q-Card's Adhesion and Blocking fixture is designed to facilitate the measurement of a card's resistance to adhesion and blocking. The fixture holds a stack of cards with a calibrated weight placed on top of the cards. The fixture is then loaded into a climatic chamber.
The base of the fixture is manufactured of a durable acrylic polymer composite. It has splayed feet and aggressive non-slip rubber feet for stability. The calibrated weight is made of stainless steel to provide years of rigorous testing and trouble-free service.
The base has a cavity carved into it designed to accept a stack of standard ID-1 size cards. This prohibits the test cards and calibrated weight from unwanted movement during transit and testing and allows for efficient preparation of the cards.
The calibrated weight sets inside the cavity on top of the cards under test . The cavity has a convenient finger egress on both sides to enable easy loading and unloading of the cards under test.

Details
The fixture is designed to perform the adhesion and blocking test according to the following standards:
MasterCard CQM
ISO/IEC 10373-1
ISO/IEC 7810
Dimensions